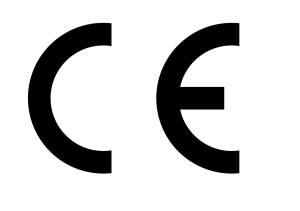 CE Marking for steel structures came into force in July 2014 in the UK and is a legal mandatory requirement in to be able to declare conformity with the requirements of BS EN 1090-1 and as a consequence achieve the CE Mark.
CE Marking has been around for a number of years but for the Construction Industry it really became 'live' in 2011 with the introduction on the Construction Products Regulation. From 1 July 2013, under the Construction Products Regulation 2011 (CPR), it became mandatory for manufacturers to apply CE marking to any of their products which are covered by a harmonised European standard (hEN) or European Technical Assessment (ETA).
CE Marking is designed to give evidence that products are compliant with EU legislation and enables the free movement of products across Europe. By affixing the CE Marking on a product, a manufacturer is declaring, on his sole responsibility, conformity with all of the legal requirements to achieve CE Marking and therefore ensuring validity for that product to be sold throughout the European Economic Area.
The CE Marking process need not be complicated but it does require;
Factory Production Control (FPC) System compliant with BS EN 1090-1 that defines the manufacturing controls required to ensure that structural steel components meet a range of clearly defined technical requirements relevant to their manufacture.
The steelwork contractor is required to have a documented welding quality management system (WQMS) and a nominated person(s) responsible for all welding activities i.e. Responsible Welding Coordinator (RWC).
This should be a person(s) who is competent with the technical knowledge to control and supervise a company's welding activities and
SEN 1090-2 sets out the technical knowledge required based on the companies declared execution class. The higher the nominated class, the more stringent quality related criteria will apply.